derangedcow

:

(03 February 2018 - 06:23 PM)

oh i see it's a chat service

derangedcow

:

(03 February 2018 - 06:23 PM)

what's a discord?
Auria :

(31 January 2018 - 03:53 PM)

most of updates and the direction of the game and what people want are on the discord so its pretty cool
Auria :

(31 January 2018 - 03:51 PM)

I mean I guess Spirit is fine but everyone has like 128310298312 str and its not fun anymore (for me at least), i think this is the closest ive had to TFT experience again! heres the discord if anyone interested xD https://discord.gg/5q8xFxM

derangedcow

:

(13 January 2018 - 03:16 AM)

what happened to spirit lunia?
Auria :

(10 January 2018 - 11:36 PM)

Harro guys! if anyone feels like playing lunia like the old days i found a pretty good server http://ramancha.net/ theres only 2 episodes right now... which are really hard xD

Damie

:

(30 November 2017 - 08:38 PM)

♥

Damie

:

(29 November 2017 - 09:01 PM)

he was always into shit

Nite

:

(24 November 2017 - 09:08 PM)

Happy Thanksgiving. So cow is playing mobile gaming shit now?

Damie

:

(24 November 2017 - 12:04 AM)

happy thanksgiving!
Josy :

(23 November 2017 - 01:59 PM)

Waddap guys it's Emylea, just was passing thru.. what you guys playing? I'm on overwatch and pubg mostly add me on Discord Mysa#3745

iko

:

(19 November 2017 - 04:40 PM)

that's interesting, rogue lunia developer, hacker, or assets are sold

derangedcow

:

(27 October 2017 - 03:07 AM)

i was looking at this phone game for shits and giggles... and as i was watching the dual hammer wielding dude i thought "okay these are the exact same animations as Krieg", so i had to watch more. I scrubbed ahead and saw the wolves... then i scrubbed further and saw the slimes. wtf!! https://www.youtube....h?v=brxDD5u8apU
s2reloaded :

(26 October 2017 - 11:33 AM)

Can't believe I just saw this https://youtu.be/5pF3og02aHA great mems

derangedcow

:

(01 October 2017 - 12:03 AM)

what's ffbe?

eonthebullet

:

(17 September 2017 - 02:24 AM)

i play ffbe...but what is inject? anyone playing a cool game? black desert got kinda bored.
Boba :

(22 August 2017 - 10:42 PM)

(>^o^)>
ExTraxex :

(08 August 2017 - 09:44 AM)

Yo! you guys know how to inject FFBE? lol

iko

:

(12 June 2017 - 05:24 PM)

Grats man (first I heard of this)
Min :

(07 June 2017 - 08:18 PM)

(a bit late lol)
Min :

(07 June 2017 - 08:17 PM)

kya grats to Nite and Emmy >//<
Ant :

(14 April 2017 - 11:33 PM)

=O
VenusStorm :

(16 March 2017 - 11:42 PM)

Hiya nite, it's Paul

Nite

:

(08 March 2017 - 12:24 AM)

dota 2 but didn't play it for like 2 months tho. and hi venus

iko

:

(26 February 2017 - 11:12 PM)

i play Overwatch sometimes. what are you playing night?
VenusStorm :

(25 February 2017 - 11:02 PM)

amg I remembered my pw, how are my lovies doing? <3

Nite

:

(20 February 2017 - 11:51 PM)

are you guys still playing any online games? and are you still playing dota2 ikou?

iko

:

(16 February 2017 - 05:00 PM)

crappers

Damie

:

(17 January 2017 - 11:24 PM)

such a fking potty mouth, wtf
Cannibalistic :

(17 January 2017 - 11:21 PM)

fk

Damie

:

(03 January 2017 - 01:51 AM)

first shout of the year! bwahaha!

eonthebullet

:

(08 December 2016 - 02:20 AM)

https://www.youtube....h?v=8p13FajzPJM

eonthebullet

:

(08 December 2016 - 02:17 AM)

tree of savior is out in the usa?

eonthebullet

:

(08 December 2016 - 02:16 AM)

who are you dsxsolu?

eonthebullet

:

(08 December 2016 - 02:16 AM)

hi, what everyone doing? i dont see anyone spirit lunia...
dsxsolus :

(21 November 2016 - 05:06 AM)

Hi friends! I had a sudden feeling of nostalgia and started looking at my old Lunia photos, haha. Does anyone still remember me?
Evades :

(27 September 2016 - 04:30 PM)

check your inbox ikou
Evades :

(27 September 2016 - 04:05 PM)

ikou !!!

iko

:

(13 September 2016 - 07:34 AM)

hi

Damie

:

(04 September 2016 - 12:50 AM)

i am admin, bwahaha
Evades :

(30 August 2016 - 11:11 AM)

is there an admin that can ban Damie for harassing me? I dont feel safe anymore..... also is cow around anywhere? xD

Damie

:

(26 August 2016 - 05:41 PM)

ill leave YOU a message
Evades :

(25 August 2016 - 11:22 PM)

does ikou ever check this anymore? leave a message if you do !

Damie

:

(24 August 2016 - 07:08 PM)

i'll eat your face
Evades :

(22 August 2016 - 10:16 AM)

whats a damie? can you eat it?

Damie

:

(11 August 2016 - 11:18 PM)

first
LayCool aka ... :

(02 July 2016 - 08:46 PM)

( ͡° ͜ʖ ͡°)

Damie

:

(09 June 2016 - 11:58 PM)

my friends played tera once upon a time
Jessie :

(07 June 2016 - 06:35 PM)

Are you guys still on spirit lunia?
s2reloaded :

(05 June 2016 - 12:49 AM)

on the AV server

3/28 KLunia update
Posted 28 March 2012 - 11:10 PM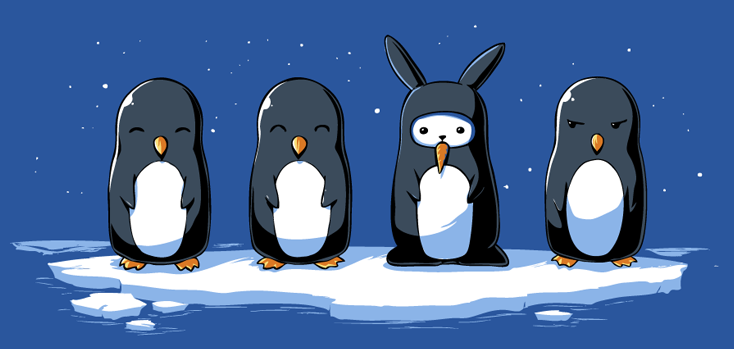 ---
Posted 29 March 2012 - 05:08 AM
holy facelift @_@..
wings for the ladies, more coins, sieg made to easy? ha ha

---
Posted 01 April 2012 - 02:37 AM
lol i bet the girls are gonna be WAY too excited for the pink wings like: "OMG OMG OMG PINK WINGS!", and really wanna get it so that they can show off their pinky wings >=P.
This post has been edited by John: 01 April 2012 - 02:40 AM
---
#4 Guest_MASTERLITO_*
Posted 07 January 2014 - 06:04 PM
Hello everyone how are you guys doing ?

---
Share this topic:
---
1 User(s) are reading this topic

0 members, 1 guests, 0 anonymous users